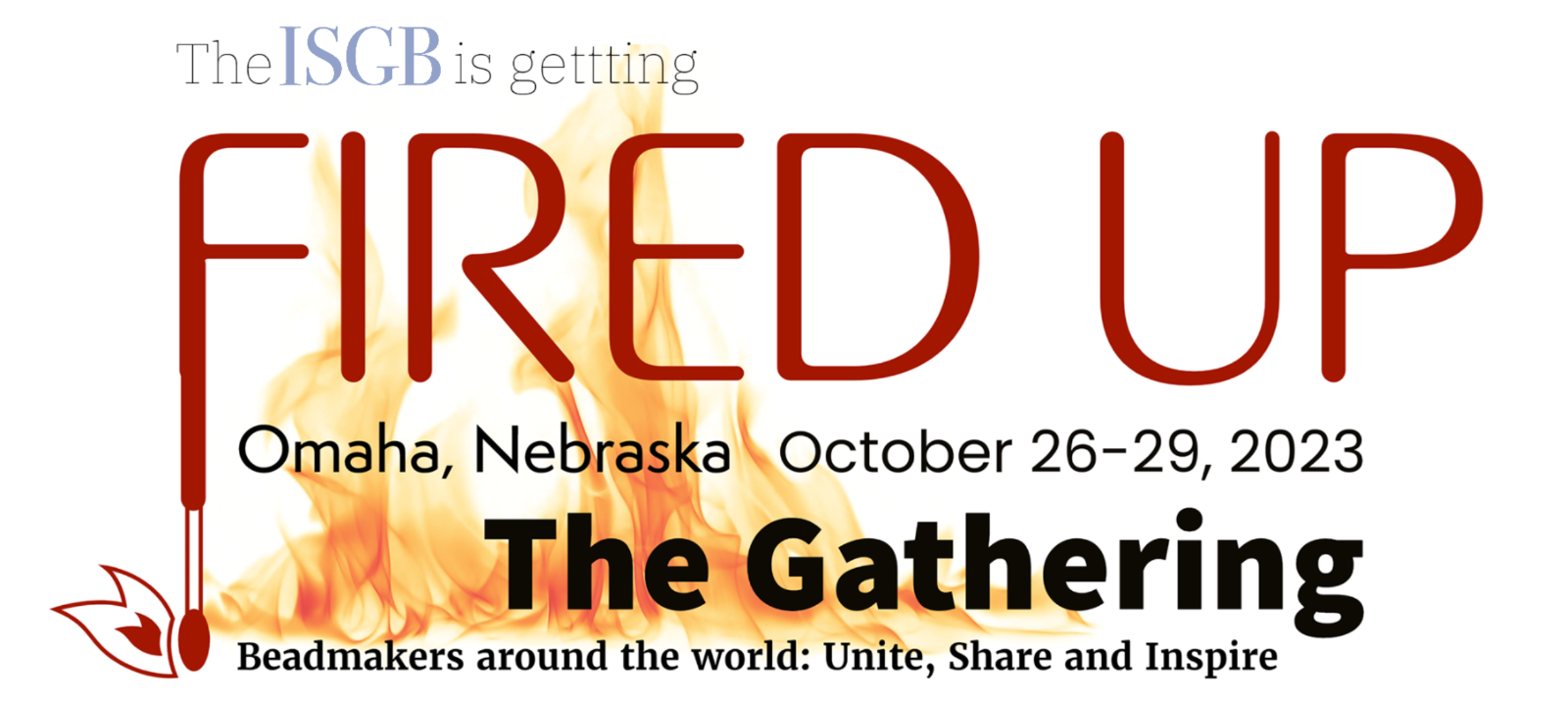 Each year ISGB offers scholarships to qualifying members to attend the Gathering. The ISGB Gathering Scholarship Committee is chaired by Floor Kaspers. All decisions made by the Scholarship Committee are final. Discount codes are issued for registration and all stipends for scholarships will be presented at the Gathering.
All Submissions must include both form and photos to be considered by July 31, 2023.
Submit HERE (3 images of your work)
This year the ISGB is offering 7 scholarships.
Cindy Jenkins Scholarship will include: $1895 Value
Full conference registration fee ($395 Value)
$750 stipend towards hotel accommodations and travel expenses
2 ISGB Torch Workshops ($700 Value)
One Banquet Ticket ($50 Value)
3 General Gathering Scholarship will include: $795 Value
Full conference registration fee ($395 Value)
$250 stipend toward hotel and travel expenses
$100 credit toward ISGB Class
One Banquet Ticket ($50 Value)
3 Northern California Chapter Scholarships will include: $500 Value These scholarships are intended for our newer members
Full conference registration fee $395 Value
One Banquet Ticket $50
$55 Credit for workshop.
Eligibility Criteria for receiving an ISGB Gathering Scholarship
Applicants must be a current ISGB member.
Applicants may not have been the recipient of any scholarships, awards or grants from the ISGB (or associated organizations partnering with the ISGB) in the past.
Other Criteria that will be considered:
Each year the committee attempts to provide at least one scholarship to a Canadian or international member to lend encouragement and financial assistance for those who reside outside of the USA
Financial need will be strongly considered when making scholarship awards.
Preference may be given to applicants based on length of membership in the ISGB and a record of volunteer service to the ISGB
Submission Details:
Please fill out the Form and submit photos no later than July 31, 2023 at Midnight Pacific. The form is designed to help the scholarship committee get to
know you, and help us understand your goals, motivations and journey as a glass beadmaker.
Submit Images:
Three (3) images representing your work must be submitted.
These images will represent your work. The scholarship committee will also consider creative use of materials, as well as innovation in style and concept of your work.
Please label each image in numerical order with your name using the format:. "01_Last Name, First name.jpg," Images must be in JPG (JPEG) or PNG format.
Scholarship Recipient Responsibilities:
donate one bead to the Silent Auction.
attend the entire Gathering (Wednesday opening reception to Sunday PM).
volunteer at least six (6) hours.
attend the First-Time Attendee Meeting and the General Membership Meeting.
write and submit a short article (500 to 700 words maximum) on his/her Gathering experience for ISGB use

.
The Fine Print
Conference registration materials and conference payment should not be sent with this application. The members awarded this scholarship will be notified by August 9, 2023 and will be sent a special registration code prior to the opening of member registration.
Applicants who are not receiving a scholarship will also be notified by August 9, 2023
In the event that the recipient does not fulfill his/her obligation, the ISGB will revoke the scholarship award and stipend.
This award is non-transferable in part or whole.
This award cannot be postponed or awarded at a future conference in part or whole.
If the recipient cannot meet the obligations of the scholarship, the scholarship will not be reassigned.
Past recipients of ISGB Scholarships are not eligible
By submitting this application to the ISGB, I acknowledge that I have read and understand the terms and conditions of the scholarship for which I am applying and agree to honor them. This also gives the ISGB the rights to use your images to help promote our scholarships and other programs.
Due Date for ALL application information and images: Midnight on July 31, 2023